At OsteoCare, Vermont South, you will receive caring and competent Osteopathic healthcare assessment, treatment and advice to best optimise your bodies function and your health whilst reducing pain and discomfort.

OsteoCare provides safe and effective treatment for the whole family - newborn through to the elderly. We treat a wide variety of conditions such as back pain, headache and migraines, pregnancy related conditions, sports injuries, children and unsettled baby issues and many more.

1C Hanover Road (Cnr Kiama Close)

Vermont South, Victoria, Australia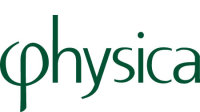 Physica are leaders in Musculoskeletal Physiotherapy. Our clinics offer the best clinical care for all of your physiotherapy needs. We use the latest technology and most up to date clinical research to help you regain your health. Our centres offer some of Australia's most experienced practitioners.

23-25 Wantirna Rd
Ringwood, Victoria, Australia
Messenger: @physicaphysio
Phone: (03) 9870 8193

Website: physica.com.au

* Ask me about our partner discount at Physica.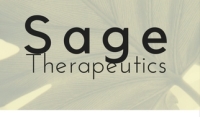 The aim of my business is to guide and assist natural healing to restore people to a state of good health. My aim is to help people to really feel well. feeling well is having the energy to finish your day. it is sleeping well and allowing your body to rejuvenate. It is a clear mind and an even temperament.
Since every patient is unique, each medicine be it herbal, nutritional or homeopathic, is customised to meet their individual needs. This means the product is personalised to your individual requirement thereby maximising the therapeutic success. So, don't be satisfied with feeling average...Sage Therapeutics offers an effective and supportive treatment plan to get you back to really feeling well.

Narelle Donald

Naturopath and Homeopath. Member of the Australian Naturopathic Practitioners Association. Registered with the Australian Register of Homeopaths. Member of the Australian Homeopathic Association.

164 Canterbury Road
Heathmont, Victoria, Australia

Messenger: @SageTherapeutics
Phone: 0414 878 357